Description
WILSON PROFILE XD TEEN FULL SET RIGHT HAND
Steel Shafted Irons & Graphite Shafted Woods 10 Piece Golf Set
TEEN GOLF SET AGE 11-14 RIGHT HAND
The Wilson Profile XD Package Sets are customized based on lengths, shafts and grip size to fit golfers to their swing and physical characteristics. A unique custom fit system in a box, this set is designed for men playing the course regularly or newcomers looking to take the game seriously.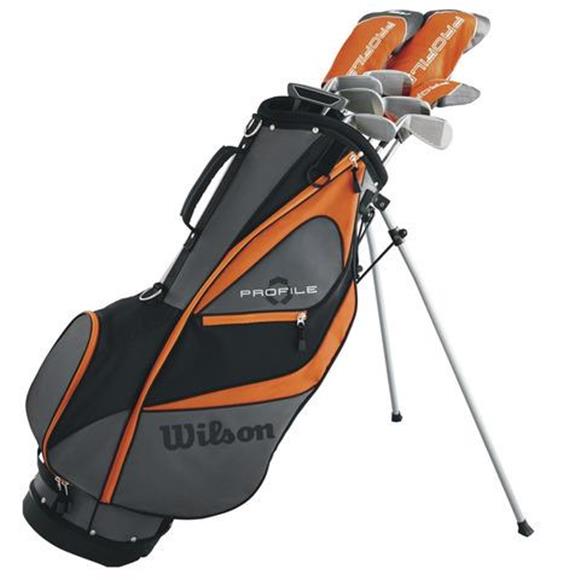 Driver The oversized driver improves distance with power weighting technology and forgiveness with a large sweet spot.
Fairway Wood The low placed weighting in this stronger lofted fairway wood creates playability from both the fairway and rough.
Hybrid The enhanced head design of this easy-to-hit hybrid features high launch technology for better trajectory than long irons.
Irons 6 Iron To Sand Wedge Powerful stainless steel irons featuring extreme perimeter weighting create an enormous sweet spot for more forgiveness.
Putter The heel/toe weighting in this easy-to-align putter creates head stability for a smooth, accurate putting stroke.
Carry Bag Both durable and comfortable for walking golfers, this carry bag features a seven-way padded top to organize and protect the set.
11-14 Year Old Specification Shorter club lengths and large sweet spot technology tailor to developing skillsets and characteristics of teen golfers.