Description
Stuburt Golf Mens Evolution PCT Waterproof Breathable DRI-Back Golf Rain Suit.
Stuburt Have come up trumps with the new waterproof and fully breathable golf suit, The Evolution PCT Waterproof Suit has a full 2 year guarantee. We at The Golf Store 4u Ltd believe this is one of the best value for money suits on the market today.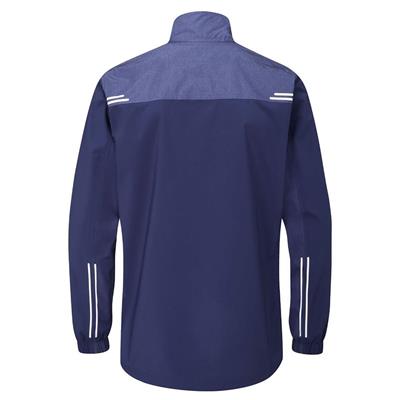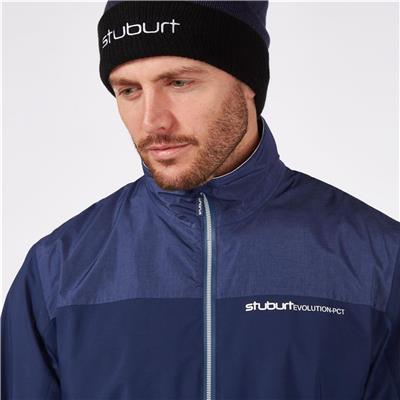 The waterproof suit uses a lightweight material combined with Dri Back membrane technology. To provide total protection from water and wind, keeping you dry and incredibly comfortable from the inside out. The jacket is highly breathable and is fitted with waterproof zips and pockets for additional practicality. The trousers have an elasticated waist band, 2 side pockets and a back pocket. Adjustable ankle cuffs can be altered giving the freedom to shorten or lengthen the leg length.
Key Features:
Fully Waterproof & Breathable
Highly Breathable
Elasticated Cuffs and Waistband / Adjustable Leg Lengths
Stuburt waterproofs are renowned for their excellent performance and are tested to perform in the most extreme weather conditions.
The DRI-Back membrane is completely waterproof from the outside while allowing moisture to escape from the inside.
More Great Features:
Stuburt Evolution PCT Waterproof Golf Suit
Completely Waterproof With Dri-Back System
– DRI-Back Polyester Fabric To Repel Water
– High Level Of Breathability
– 100% Waterproof Tested In Extreme Conditions
– Comfort Lining For Added Comfort
– PCT Waterproof Membrane System
– Elasticated Cuffs
– Full Zip Jacket Design
– Adjustable Length Lengths
– Buttoned Trouser Waist
– 100% Polyester
– 2 Year Waterproof Guarantee
Waist Size Note: Information Supplied From Stuburt Ltd.
S M L XL XXL 3XL
UK – Inches 30 – 32 32 – 34 34 – 36 36 – 38 38 – 40 40 – 42
EU 46 – 48 48 – 50 50 – 52 52 – 54 54 – 56 56 – 58