Description
MACGREGOR VIP II DELUXE WHEELED TRAVEL COVER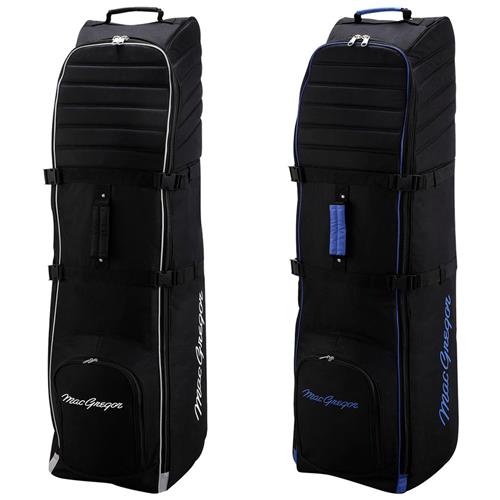 MACGREGOR VIP II DELUXE WHEELED TRAVEL COVER
The brand new 2018 MacGregor VIP II travel cover improves on the incredibly successful original 2017 VIP model. It is produced with much greater and substantial padding for extra protection for your golf clubs – it can hold upto a 49″ length driver. It is durable and robust with ample extra space for storing accessories. Designed to be highly durable and easy to transport around the MacGregor VIP II Deluxe Wheeled Travel Cover really does take the hassle out of travelling with your golf clubs and offers the best way to get your clubs to the destination safely and securely.
Full wrap around zipper for easy access to golf bag.
2 Base bar runners to protect the travel cover body.
All-weather and durable 600D construction.
Extra thick padded top for maximum club protection.
Interior strap stabilises bag during travel.
Lockable main zip.
Heavy duty anti-burst strapping system.
Pull top handle and centre carry handle.
Large oversized shoe/garment accessory front pocket.
Durable, smooth rolling in-line skate wheels.
Durable, skid resistant PVC base material for added durability.
Dimensions: 128cm x 34cm x 31cm (approx).
Weighs 2.3kg (approx).
Fits golf bags up to 10″ diameter top.