Description
                                            FastFold Flat 3 Wheel Golf Trolley Colour Black/Red

                                      including Zip Up carry Case
Only £139.99 Delivered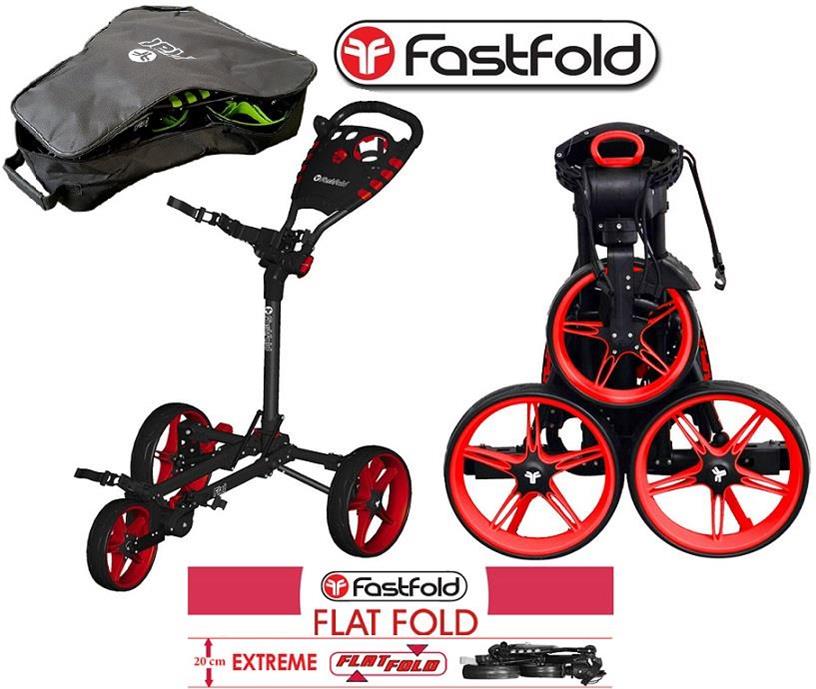 The Fastfold flat 3 trolley is available in 5 colours and has folding system that means if can be folded flat and thereby taking up less room in your car.
It comes with a large scorecard holder and elastic straps to hold your golf bag securely.
Umbrella holder base and footbrake are also included as features.
The trolley folds down to 78 x 60 x 20cm and when fully opened is 112 x 72 x 122cm.
Includes Carry Case
The Fast fold Flat trolley Carry bag is the excellent accessory to allow you to transport your Fast Fold trolley, it has a strong handle at the top allowing you to carry it to and from the Golf course to your car.
It will keep your car boot clean after using it on the golf course.
The zip opens all the way around allowing you to easily put the trolley inside and also to remove.
The mesh pocket inside means you can store your valuable safely along with your trolley.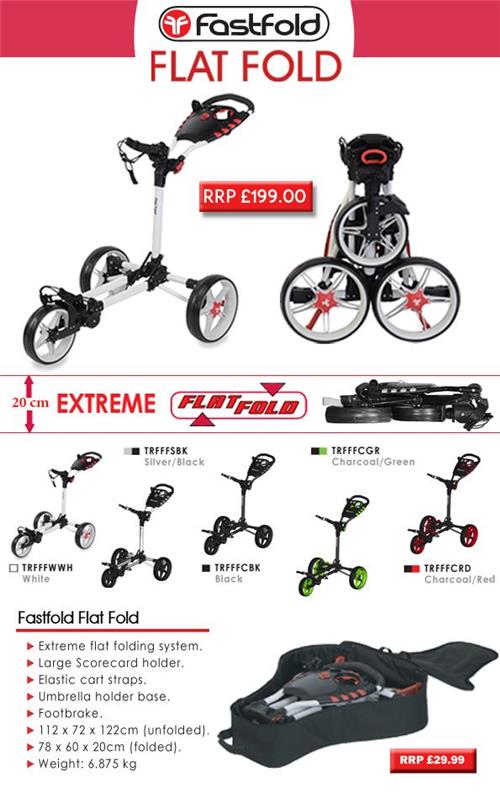 Trolley Features:
Extreme flat folding system
Big scorecard holder
Elastic Cart straps
Umbrella holder base
Foot brake
112 x 72 x 122cm (unfolded)
78 x 60 x 20cm (folded)