Description
Callaway Mens Golf Gust 2.0 Short Sleeved 1/4 Zip Windshirt
Only £37.95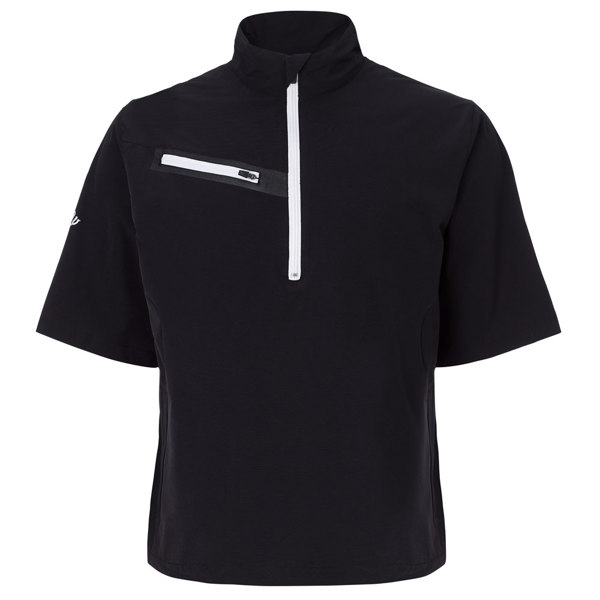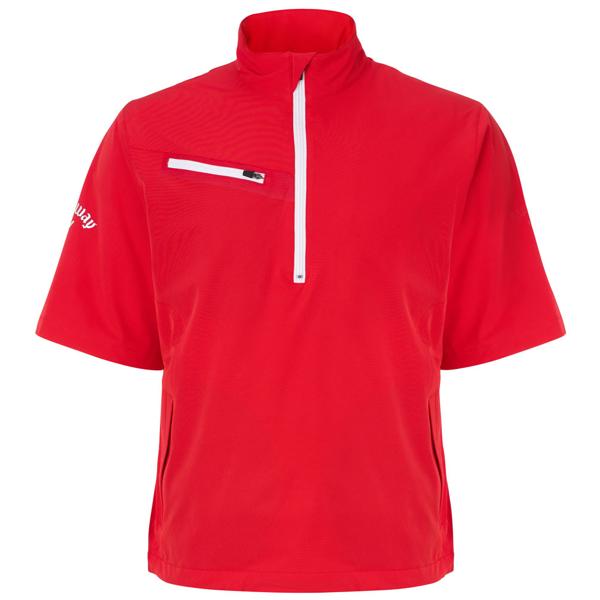 If you are one of those golfers who prefer a short sleeve top to a jacket then the Callaway Short Sleeved ¼ Zip Windshirt is the ideal over garment for you this winter.
---
The Callaway Short Sleeved ¼ Zip Windshirt will protect rain and wind as well as allow the top to stretch wit the natural movement of your body through the golf swing. Callaway have used their anti-repel technology to protect you against the rain and wind and keep you dry and warm on the golf course. Then they have used their opti-stretch technology to ensure total freedom of movement, Callaway have done this by using a combination of polyester and spandex.
Callaway have designed the Short Sleeve ¼ Zip Windshirt to look modern and sporty with its vibrant colour contrasting zips and convenient chest pocket.
In our opinion the Callaway Short Sleeved ¼ Zip Windshirt is a comfortable, lightweight and fashionable overtop that will do exactly what you want it to do this winter.

Product Features
Short sleeved 1/4 zip windshirt with contrast zippers and tonal printing
Clear gel Chevron on centre back neck, with Callaway Tour logo heat seal on wearer's right sleeve
Polyester/ Spandex
Opti-repel
Opti-stretch