Description
Big Max Xtreme Rider 3-Wheel Golf Trolley Compact Quick Folding Push Cart White/Black
FREE UMBRELLA HOLDER & DRINKS HOLDER WORTH £22.99
Big Max Xtreme Rider 3-Wheel Push Golf Trolley is a superb 3-wheeled push golf trolley that offers great features at a mid-range price. It offers a wide wheelbase that is does a superb job of keeping the trolley stable even on particularly undulating terrain. The build quality is excellent which should see this trolley last you for many happy golfing seasons.
Both the upper and lower brackets are easily adjustable which allows any size or style of bag to be fitted snugly onto the trolley ensuring your equipment is safe as you traverse the ups and downs of the course. The all-important footbrake is present which is easy to put on or take off, it is an absolute must to have one of these on which ever 3-wheeled golf trolley you purchase as they will roll off down hills without one.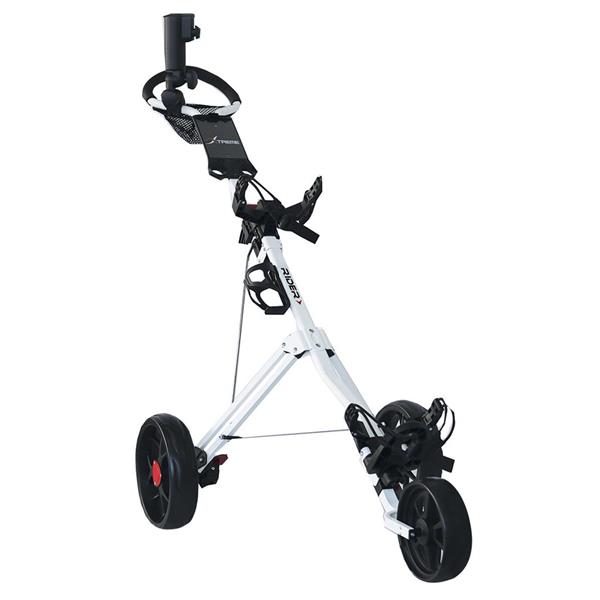 FREE UMBRELLA HOLDER & DRINKS HOLDER WORTH £22.99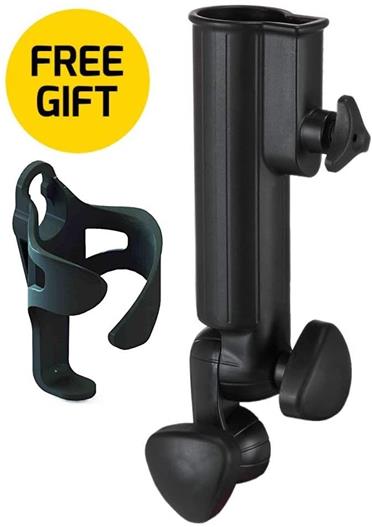 The Xtreme Rider 3-Wheel Push Golf Trolley also has an integrated drinks holder and an umbrella holder with the umbrella holder being a particularly useful addition. There is an organiser panel, perfect for storing your scorecard safely and an ergonomic handle on the trolley ensures a comfortable and secure grip.
With an easy folding system, the Xtreme Rider 3-Wheel Push Golf Trolley is particularly easy to fold both up and down and will fit into the smallest of car boots. The Xtreme Rider represents superb value for money and if you are looking for a top quality 3 wheeled push trolley at a great price then the Xtreme Rider 3-Wheel Push Golf Trolley would be a great choice.
FEATURES AT A GLANCE 
Easy folding 3-wheeled push trolley
Folds up extremely small
Durable construction
Integrated umbrella holder
Adjustable upper and lower brackets ensure any golf bag will fit