Description
The Bennington DRY GO Waterproof Cart Bag is the ultimate option for cart and trolley users alike!
Featuring a 14 way top and full length dividers with integrated putter well to keep your clubs secure. Ample storage for all your equipment with 7 zippered pockets and external storage compartment.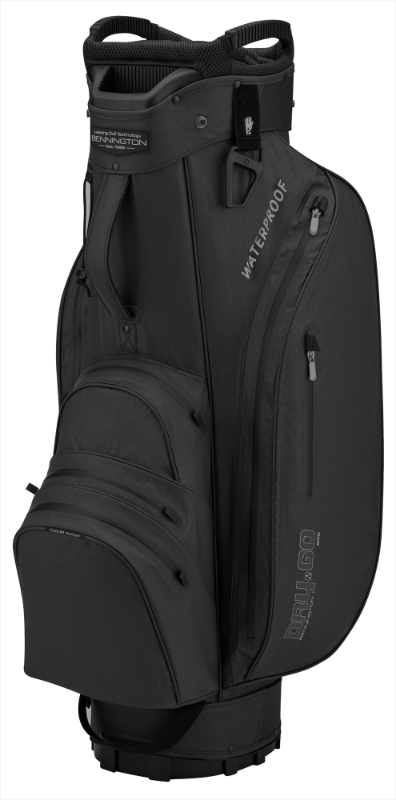 The DRY GO is fully waterproof and even comes with a trolley battery compartment to keep it protected from the elements.
Available in a wide range of colour options to suit all golfers!
14-way soft top division with integrated handles
Integrated putter well
Lightweight trolley bag
Seven zipped pockets
One compartment for storing a bottle
Equipped with matching rain/travel hood
Made of high-density waterproof nylon
An extra compartment on the back of the golf bag for electric trolley battery or as an additional storage compartment
BE82105