Description
Ben Sayers 6'Inch Stand Bag Black Red
Only £34.99
The Ben Sayers Deluxe Pencil Stand Bag is super lightweight thin pencil bag that will make the perfect driving range golf bag or should you only carry half a set of clubs on the golf course.
This deluxe pencil bag features 3 pockets including a full length apparel, golf ball and accessory pockets.
Ben Sayers have designed the Deluxe Pencil Stand Bag with a 4-way organiser top to help keep the business end of your golf bag in order and a fully adjustable padded double strap for added comfort when carrying the golf bag around the golf course.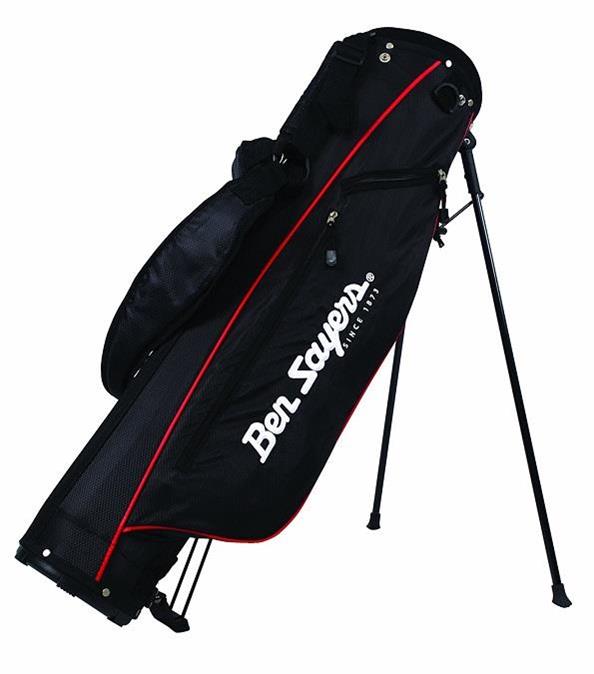 Product Features
Super Lightweight deluxe Pencil Stand Bag
4-Way Divider Organiser Top
6" Diameter Top
3 Pockets
Fully Adjustable Double Strap