Description
Ben Sayers 2-Wheel Steel Golf Trolley Only £34.99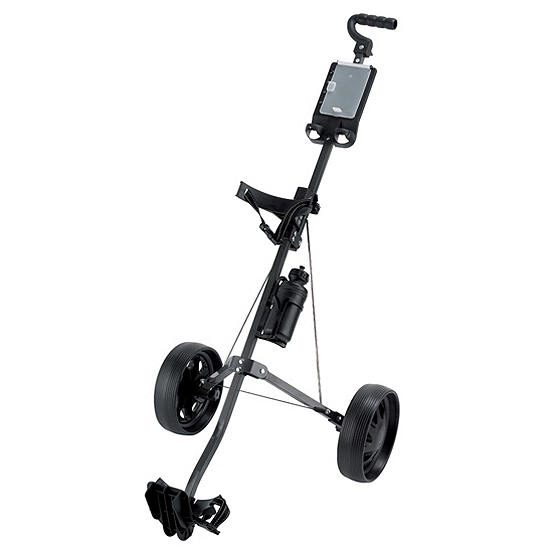 Ben Sayers 2-Wheel
An easily affordable and quick to set up trolley is the Ben Sayers Golf Trolleys that are perfect for a beginner or someone looking to pay a small fee for a trolley they can push their golf clubs with ease.
Its lightweight structure makes it easy to maneuver across the course and won't make transporting them a chore from your storage to your car. In addition, the wheels can also be removed to make storing it even easier should you be worried about not having free space.
Also included are a free drinks bottle, drinks bottle holder, and scorecard holder (which is weatherproof meaning a perfect place to store it to avoid it getting wet should the weather take a turn for the worse) making it a great bundle for any level of golfer.
Lightweight
Compact, and robust aluminum frame construction.
Weather-proof scorecard holder
Removable wheels for ease of storage.
Includes a free drinks bottle and holder.
Ben Sayers as a company was founded in 1873 and is thought to be the oldest golf company in the world. Ben Sayers manufactures a range of high quality clubs, golf bags and accessories and supplies them all over the world.
Renowned for producing quality products time after time, the Ben Sayers 2-Wheel Steel Golf Trolley is no different – providing you with an affordable, lightweight 2-wheel trolley that makes light work of transporting your clubs around the course.
Availability: In stock