Description
Wilson Staff D350 Combo Mens Steel Iron Golf Set & C300 
1 Wood & 3 Wood Complete With Nexus 3 Cart Bag & Infinite Putter
RRP £1200 Our Price Only £949.00 Delivered
Wilson Staff D350 Combo Golf Irons
Combo Design Offers Maximum Forgiveness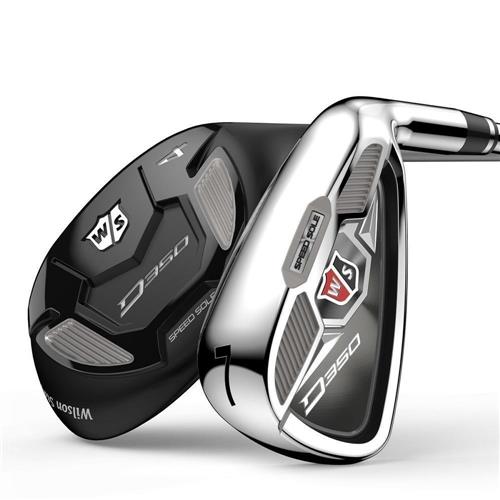 Introducing Wilson Staff D350, a set of distance clubs consisting of pure distance irons completely integrated with easy-to-hit hybrids.
Equipped with Speed Sole Technology, this combo set is perfect for the golfer needing to hit the ball long and straight with easy effort. Thick top lines and wide soles help to create confidence at address while delivering high launch at impact.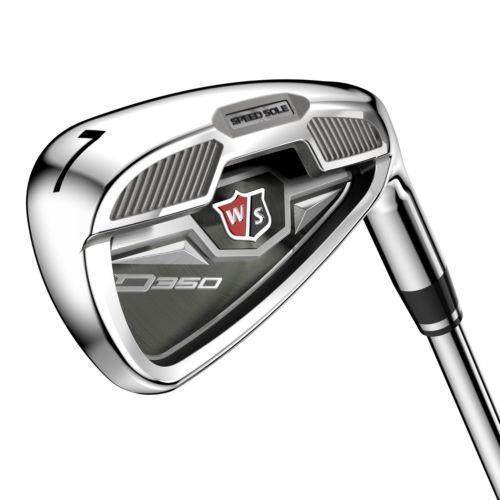 The set come with 6-SW irons along with a #5 hybrid and are fitted with high performance shafts. This combo set from Wilson Staff can give you added forgiveness in your long game, plus distance and control for hitting more greens with your shorter irons.
Wilson Staff C300 Golf Driver
More Distance With Power Hole Technology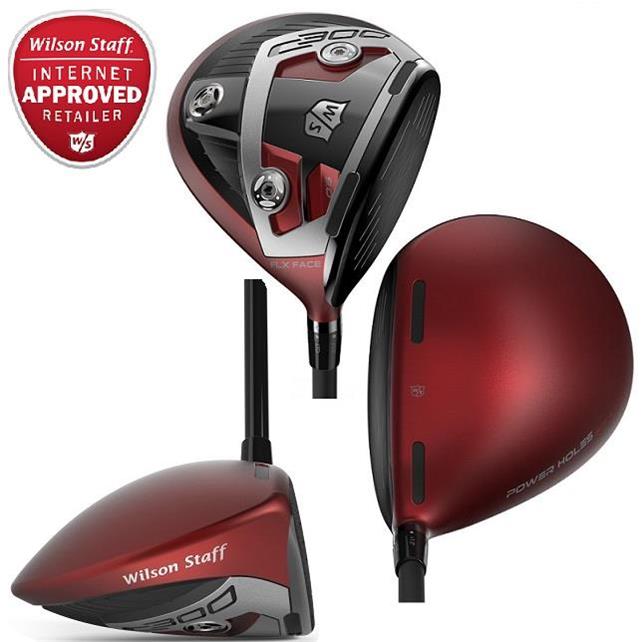 Introducing a revolutionary new driver with the power, feel and accuracy that only a Wilson Staff driver can deliver.The C300 Driver features Power holes that generate explosive distance across the entire face by flexing more at impact. More flex equals greater ball speed. More ball speed means longer drives. These urethane filled holes are strategically placed around the face to help minimise the contact between the body and face upon impact whilst providing maximum flex with an expanded sweet spot.                                                                                                                                                whilst providing maximum flex with an expanded sweet spot.
This driver is the most adjustable Wilson Staff driver on the market with 3 interchangeable weights to customise ball flight and path. With Fast Fit Technology, green means go! One of the lightest, smallest, fastest and easiest to use adjustable hosel systems featuring six settings, including three draw options to fully optimise your driver.
Fitted with a high performance Fujikura Speeder Pro shaft that deliveries a mid ball flight along with a fantastic matte red finish club head.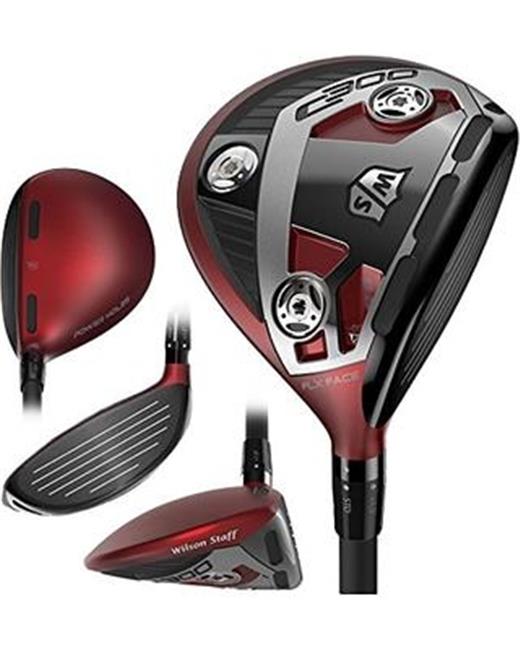 Wilson Staff C300 Golf Fairway Wood
Maximum Flex With Even Faster Ball Speeds
Introducing a revolutionary new fairway wood with the power, feel and accuracy that only a Wilson Staff fairway wood can deliver. The fairway wood has all the same attributes as the C300 Driver above.
Wilson Staff Infinite Windy City Putter
This very classic blade look is accompanied by some very new technology to encourage a more consistent putting stroke and increase the feel off the face as well as improve your overall distance control and accuracy.
The head and the grip have both been made heavier than a standard Wilson Staff putter so that the Infinite putter range is effectively a counterbalance putter that helps you swing the putter more consistently.
Wilson Staff have created the Infinite Windy City putter with classic alignment features that to increase your lineup consistency and that will immediately make you are more accurate putter.
The face of the Windy City putter has deep double milled technology that will allow the golf ball to come of the face rolling rather than skipping and jumping for greater distance and accuracy control.
The feedback from the Wilson Staff Infinite Windy City putter is amazing as well as the feel off of the face of the putter.
Wilson Staff have finished the Infinite Windy City putter off with an oversize Wilson Staff Infinite putter grip that provides the perfect grip and feel that the putter deserves.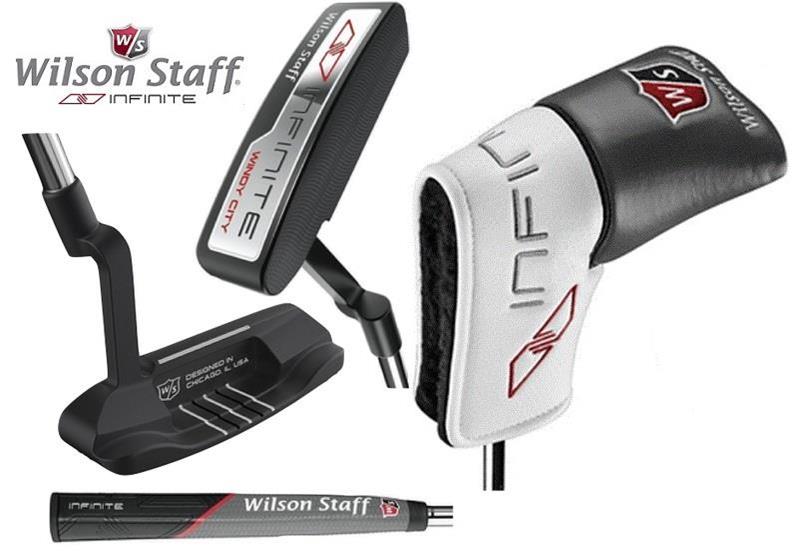 Wilson Staff Nexus III Golf Cart Bag Black/Silver, Full Club Organisation With 14 Way Dividers
The new Wilson Staff Nexus III cart bag has a premium look and feature packed design for the cart or trolley golfer.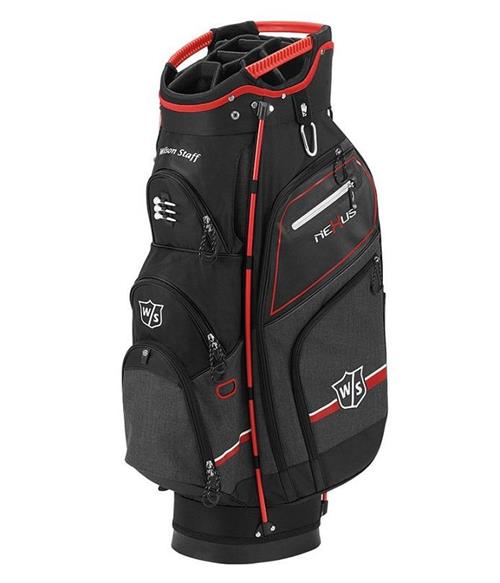 The Nexus III bag features two heat-treated aluminium connectors that externally protect the bag's integrity. Designed with new Exo-Frame Technology, the Nexus III has Four fibre reinforced plastic connectors allow weight to be removed from the structure of the bag.Packed with features including 9 pockets for accessibility of belongings with two large garments, one DryTech velour sealed, two large external, 3 accessory, one large insulated cooler pocket.